Made In Japan Reissue Fender Mustang
Specs are:
Basswood body
Maple neck with 22-fret round Rosewood fingerboard
Color Availability: Vintage White (41) and Sonic Blue (72)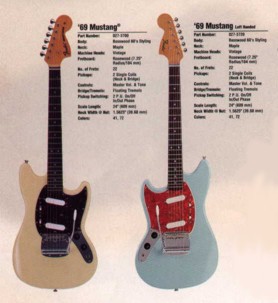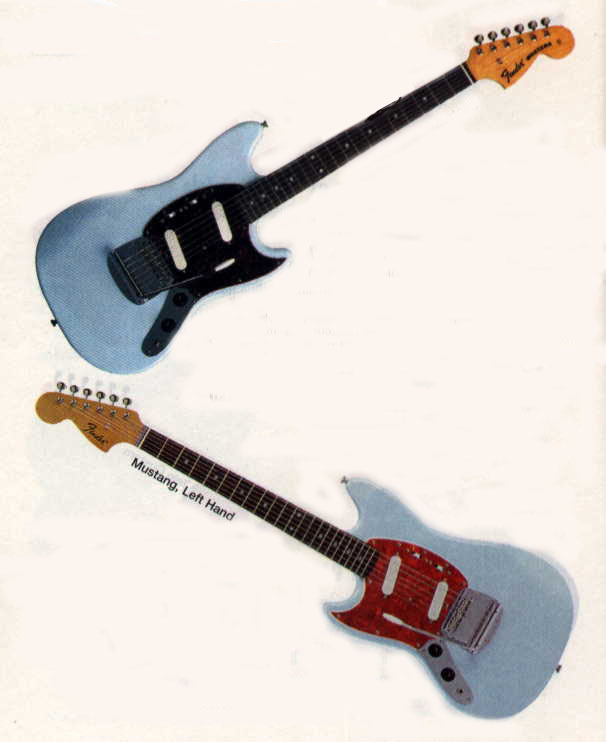 Here's a closeup of the body. The body color is too white, the pickup cover is too white, the pickguard is the wrong color and the grommets at the ends of the bridge is wrong - should look like a "dome" rather than rivets. The ridges on the ends of the bridge saddles seems too high also. Other than that, it's "close enough" except the sound is quite yucky. Maybe Seymour Duncan's Antiquity II Mustang pickups will help out on the tone department.