1965 Fender Mustang
White
1965 Mustang in White. Neck marking 5AUG65. Specs are:
Fender small headstock
Kluson tuners
Fender L-series neck plate
Rosewood round fingerboard
22 frets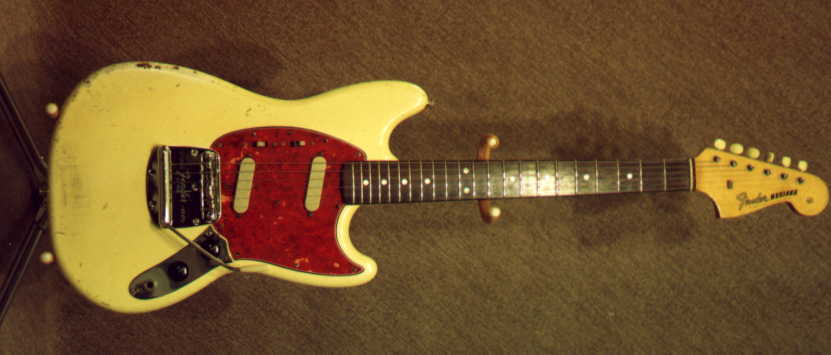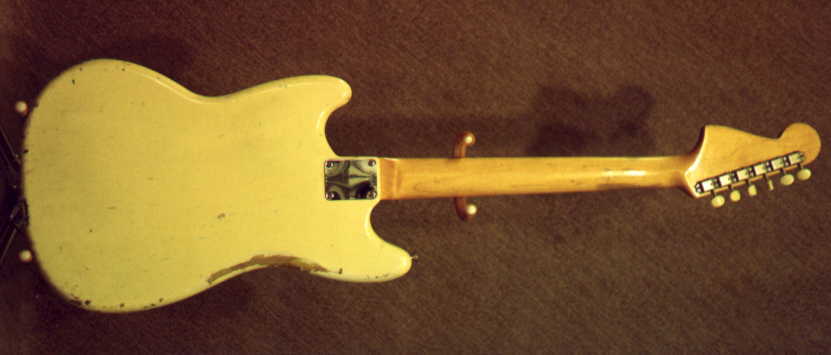 Here are the photos I used to sell this guitar on e-bay. I really liked this one and was tempted to keep it, but I didn't play it at all anymore so I sold it. Both pickup coils on this one was broken and I had Lindy Fralin rewind it to original specs. The guitar was well used/worn and it felt really comfortable. This was the best sounding Mustang I had. One funny thing with this one was that the slider switch seemed to have turned a bit grayish/green color. It matches the tremolo arm tip and the pickup cover, but this slider switch typically stays very white and doesn't turn color.