1966 Fender Mustang
Red
1966 Mustang in Red. Neck marking 16MAR66. Specs are:
Fender large headstock
Fender F-Key tuners
Rosewood curved fingerboard
22 frets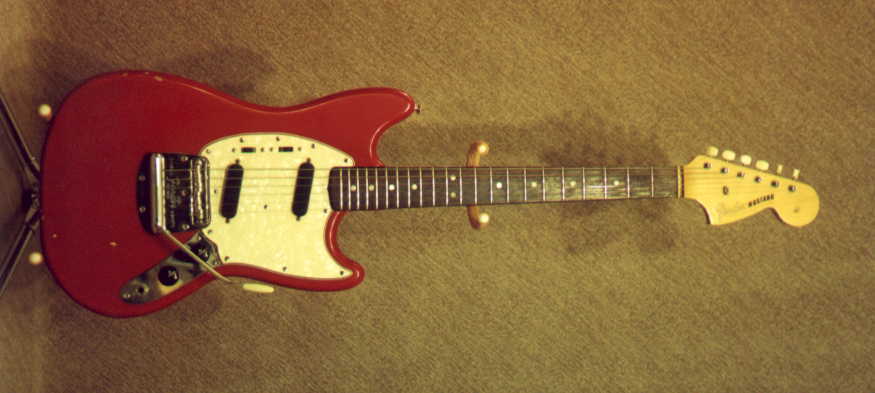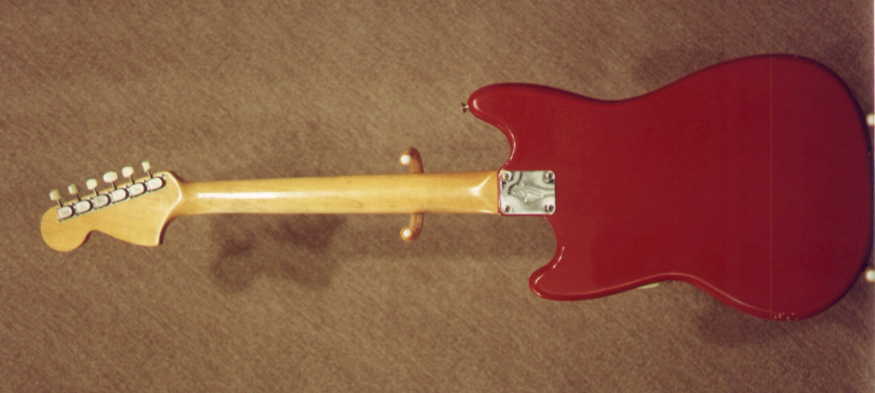 Here are some photos I took of the same guitar when I sold it on e-bay. The brass shields in the pickup cavities have red paint overspray. These shields should not have any finish on it, but given that the guitar looked otherwise all original, I assumed that the body needed to be refinished before it left the factory (probably sanded through somewhere...), but after the brass shield was installed--but I'm just guessing here.