1978 Fender Mustang (S8 Serial Number)
Photos courtesy Pat from Mexico
Here are photos provided by Pat of his 1978 Mustang in Blonde. Neck marking MUSTANG.
Specs are:
Fender large headstock
Fender F-Key tuners
Fender F-series neck plate with black plastic protector
Rosewood curved board
22 frets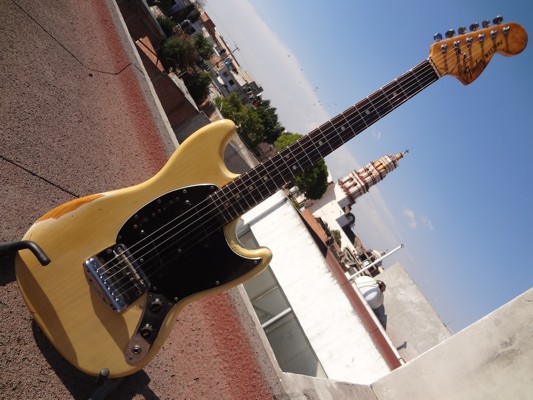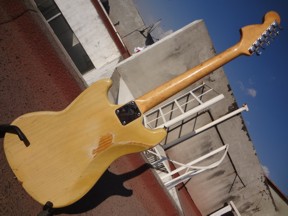 Volume and Tone knobs are same as the Stratocaster.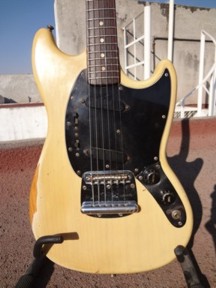 Ash wood grain clearly visible. Looks like a 1-piece body?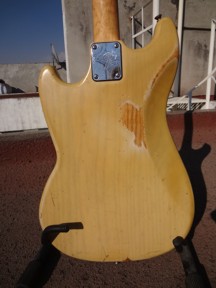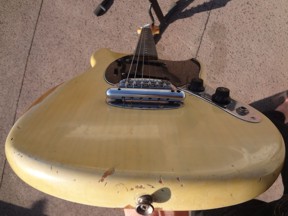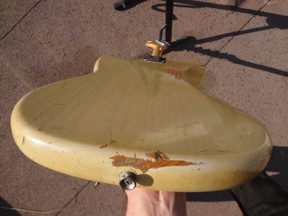 "S8XXXXX" Headstock serial number scraped off. Should be under the Fender logo.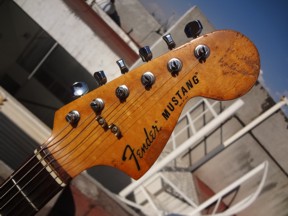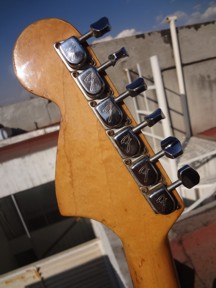 The neck code reads "MUSTANG," no need for decoding.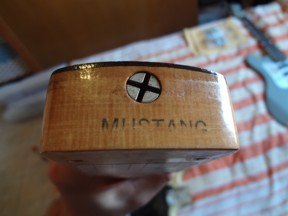 The cavity route is quite different than a 60s Mustang. Probably 60s used pin routers vs. the 70s used CNC machines. The neck pocket rout corner has extra route to clear larger router bit. The switch route is different on the bridge end. Brass shielding plate seems to be the same as 60s.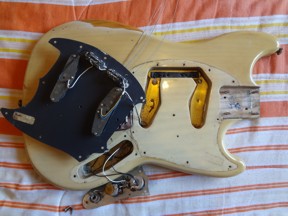 Neck pocket stamp "ALVARADO". Looks like there's a shim on the neck pocket on the shorter horn side.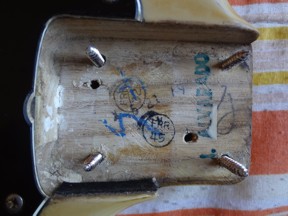 Typical mid/late 70s Fender pickups. Mustang rear pickup has blue/yellow wires since its Reverse Wound/Reverse Poled (RWRP).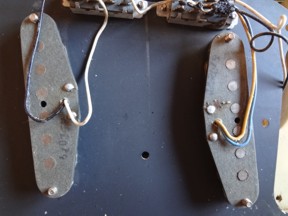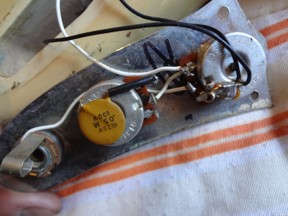 The tremolo rout is different compared to a 60s Mustang. The rout on a 60s is kinked vs. bent on a 70s. Also, the circular route does not exist on a 60s Mustang.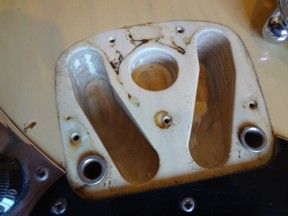 Matching serial number on the back side of the pickguard--another 70s Fender feature.